August Newsletter Featuring the Franke A600 and more.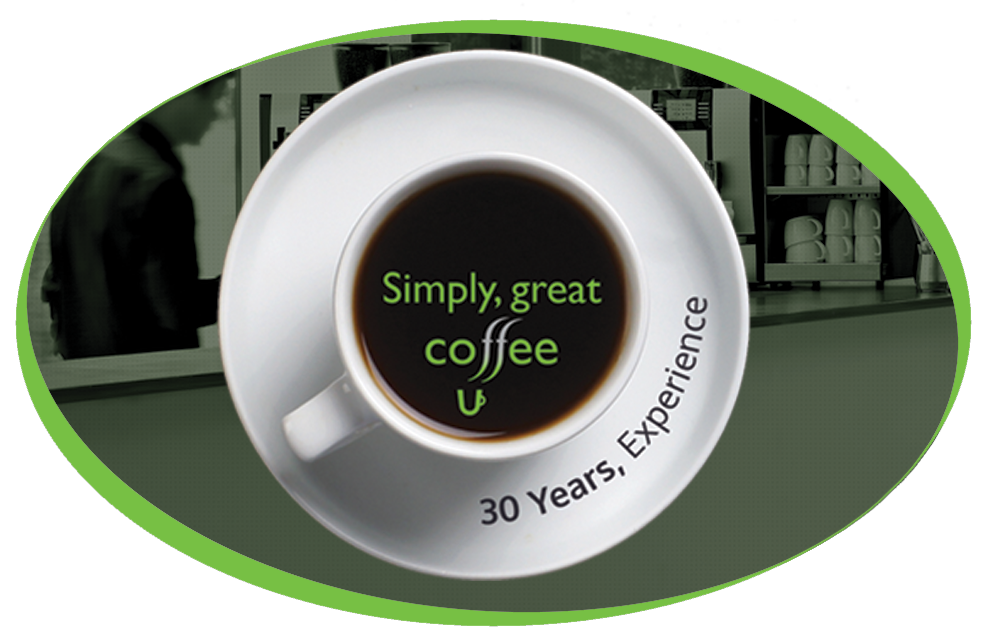 Coffee Solutions, or as many of you know us, Simply, great coffee, are still one of the leading and last remaining privately owned coffee businesses. Specialising in Coffee Machines from High end Franke/WMF Machines to Vending and Water Coolers.
We use years of combined experience to give ground-breaking yet common sense answers to each of our customer's various requirements and needs, all bundled up with competitive pricing and good old-fashioned customer care.
Our business is built on a simple premise. We stick to what we're good at – Simply great coffee, Simply great service and Simply, great after sales attention.
At Coffee Solutions we have now sold more than 20 Franke A600/A600 FM and having the Franke A600 FoamMaster combined Flavour Station and Cup Warmer in our showroom we certainly have the desire for committing to a machine we believe in and every Franke coffee machine is packed with passion and it ticks all the boxes.
The Franke A600 is a top quality, well-built Commercial Coffee machine. From dark classics to milky beverages and flavoured coffees, the A600 excels in creating all products from the world of coffee, and all with a quality, authenticity and precision that will excite any coffee lover.
The Franke A600 FoamMaster, with its advanced milk system has an unmatched consistent quality of milk foam for every drink, along with the intelligent cleaning system which is user friendly, quick and simple. This machine gives you a complete Coffee Shop experience, offering a comprehensive range of drinks, from the perfect Latte Macchiato to Classic Espresso, a chilled Strawberry milk drink and much more!
The FoamMaster is the key to unlock a virtually limitless range of delicious speciality coffee and milk drinks. This is perfect for those who love to experiment with flavours and bring something new into their daily coffee. The machine can make variants of drinks sizes, decaf, two drinks at a time, extra shots, hot chocolate, and with the flavour station, added flavours.
The eight-inch crystal clear touchscreen with its three customisable user interfaces provides an ideal basis for users to interact with the machine. A functional LED lighting concept gives you full control over all machine operations.
At its heart, the machine has been optimized consistently for efficiency and perfection. The practical bean hopper, the precision bean grinder with ceramic discs and the selection from among three different brewing units all combine to deliver perfect coffee.

WORKING IN PARTNERSHIP WITH SOUTH CAMBRIDGESHIRE DISTRICT COUNCIL
We won the tender for South Cambridgeshire District Council back in February 2018 and have been servicing their Cambridge site for the last 6 months.
The flexibility of our services is one of the reasons they chose to use Coffee Solutions, Simply, great coffee. We have supplied a range of vending hot drinks, snack, can and food vending machines.
In addition to the various machines, SCDC required a premium hot drinks machine for the canteen service offering the complete range of continental drinks made fresh from the bean using fresh milk to achieve the maximum quality available. The Franke A600 FoamMaster fits perfectly into this category and they love it!
We have supplied a range of machines to SCDC on various options from Free Loan to contracted options.
SCDC also required a monthly clean on the table top coffee machine around their offices which we provide via our experienced operators!
NEW SIMPLY GREAT STAFF.
It has been a busy quarter for Coffee Solutions and as such, we have seen a few new faces join the team. We have employed another engineer and a workshop assistant for additional support to ensure we can continue to provide great service and support to our ever-expanding customer base.
Another addition to our team is a part time admin person and a new Warehouse/delivery driver, who you will meet during their rounds delivering all the Simply, great ingredients.
If you would like to learn more about the team that make Coffee Solutions, then please visit the meet the team page on our website.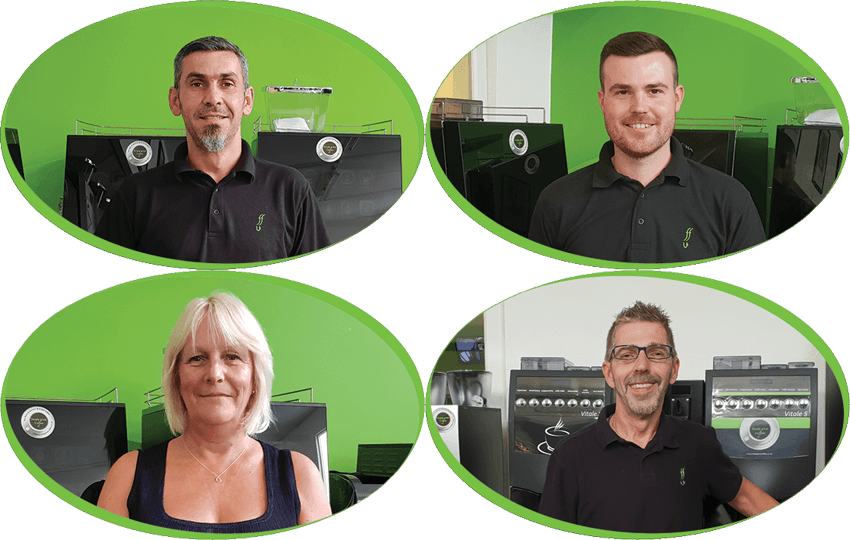 SUGAR STICKS PROMOTION – BLINK AND YOU WILL MISS IT!
Not taken advantage of this offer yet?  We still have a number of boxes of sugar sticks that are being sold at less than half of our usual price!! They won't last long so place your orders while they are still around.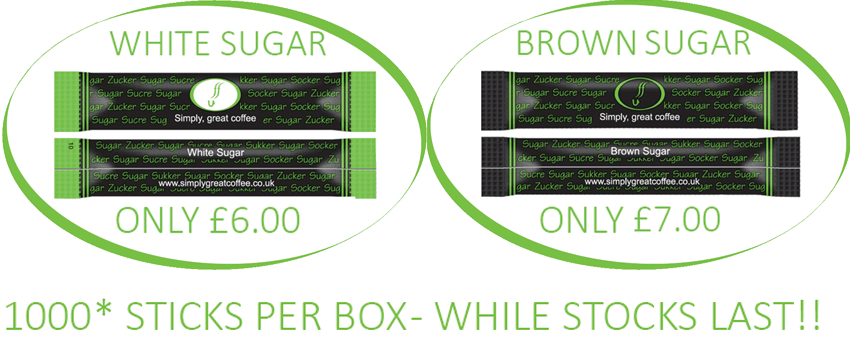 If you would like to discuss anything (in this newsletter or not) then please do not hesitate to contact the office and one of our experienced team will be more than happy to help.