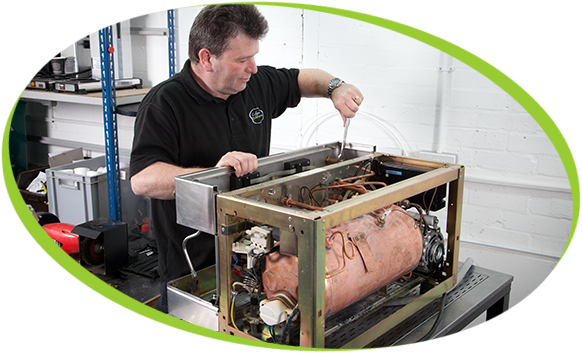 We Refurbish
Here at Coffee Solutions we pride ourselves in making our refurbished machines look like new. Any machine which has been refurbished will have been through our workshop, stripped down to the basics, any parts required replaced and any exterior work ' as the antique world says' restored to the highest level.
We offer in-house beverage equipment refurbishment and repair from our fully equipped workshop. The workshop is specifically designed to carry out extensive work on all types of hot drink equipment from traditional coffee machines, hardworking bean-to-cup machines and instant vending machines to hot water boilers and dispensers.
We have a variety of services available to you including;
Deep clean
Full strip down and rebuild
Bodywork and re-spray
Service repairs
Complete overhaul
Boiler descale
Software updates
Drink optimisation
All of our workshop and refurbishment work includes warranty and technical back up from our service team
We're happy to take on any project big or small so if you're a homeowner, a coffee shop owner or work in a corporate environment then make sure you choose Coffee Solutions to bring Simply, great coffee for your visitors and customers to enjoy. Our team of coffee experts are on hand to answer any question. For further information contact the team or call 01223 833 661 and check out our complete range below.