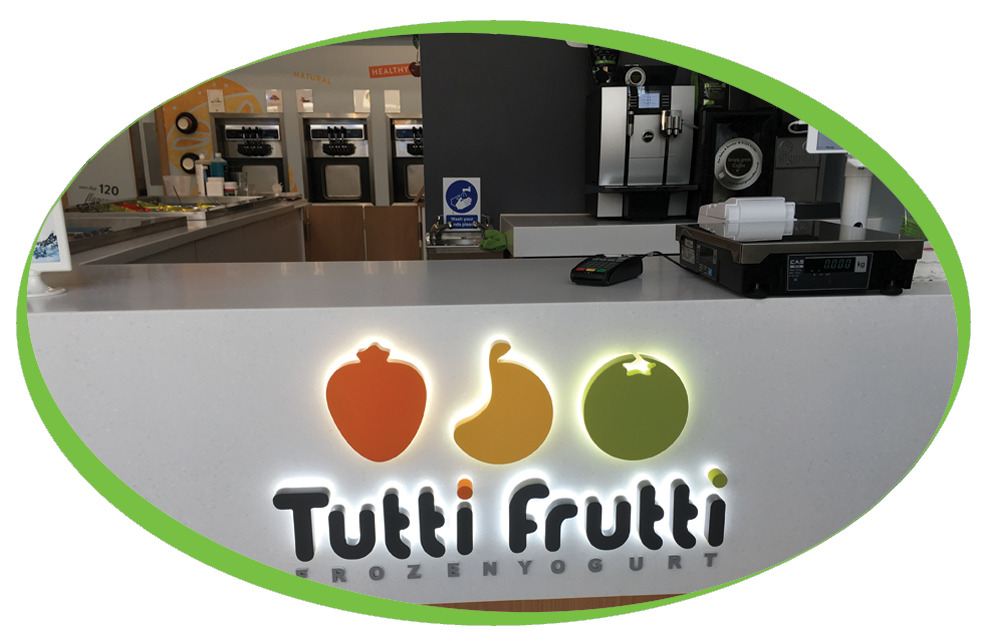 Tutti Frutti have opened their first UK store based in Bluewater Shopping centre Kent,
Tutti Frutti Frozen Yogurt was founded upon the ideas of providing high-quality, healthy frozen yogurt, and giving control back to customers through a modern self-serve concept
Tutti Frutti Frozen Yogurt has developed over 100 flavours and recipes for both naturally "tart" and traditional "creamy" flavours.
Tutti Frutti wanted a coffee machine to be able to supply simply, great coffee to their customers so have purchased one of our Jura Giga X3c machines and a Hot Chocolate machine.
Tutti Frutti have gone for our popular Caffe Espresso Gourmet beans, with a Decaff option, as well as our our Simply Dutch Chocolate in their hot chocolate machine.
To ensure that the machine is working the best that it can, they have installed a Brita water filter to help remove impurities and avoid scale build up in their machine, and are using our cleaning and descaling tablets in this machine.
If you would like any information on Jura Machines or anything else please do not hesitate to click here and contact us or give the office a call on 01223 833661