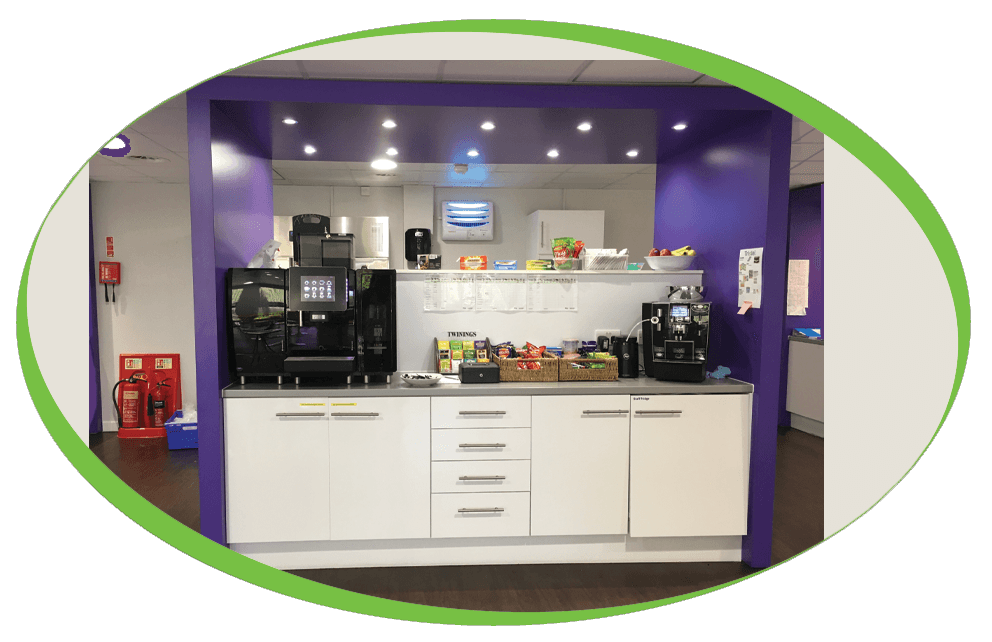 Another simply, great installation.
As a long-standing and loyal customer, Tristel Solutions Ltd knew that if anyone could supply them with high quality products and customer service it would be Coffee Solutions! We are very proud to have installed yet another machine for Tristel earlier this month!
Tristel is a manufacturer of infection control, contamination control and hygiene products. It has three principal activities: Hospital infection prevention and control under the Tristel brand, Contamination control in the pharmaceutical and personal care industry under the Crystel brand and Animal health infection prevention and control under the Anistel brand.
Tristel have decided on a Franke AM600 FoamMaster with Flavour Station! An all-round performer, making coffee just the way you like it. With the A600 coffee maker with milk frother, the selection of beverages can be set individually and adapted precisely to your requirements. The FoamMaster can be combined with the A600 and is your key to a virtually limitless range of flavourful specialty coffee and milk beverages, from the perfect latte macchiato to a classic espresso, a refreshing strawberry milk drink and much more!
If you would like any information on our Franke Machines or anything else please do not hesitate to click here and contact us or give the office a call on 01223 833661