Mike Cromwell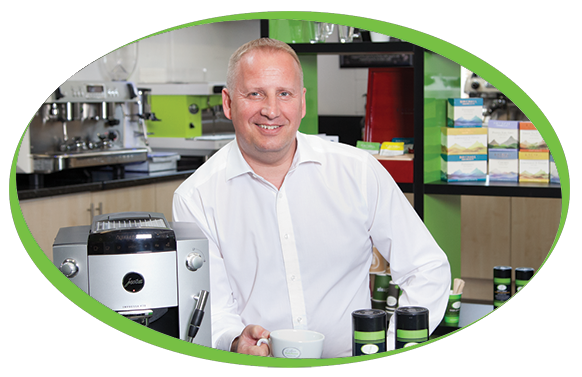 Mike was originally born in Florida and moved, kicking and screaming to the UK at the age of 7. He was educated in Cambridge and started his selling life selling menswear clothing.
In 1985 he worked for a company called Trika Sports selling ladies leotards and dance wear covering the whole of the UK. (not a lot of people knew that and yes it was great)
Mike's background in coffee started in 1987 when he started selling coffee and vending machines in and around East Anglia. It was then in 1992 that he decided to set up his own company, the main driving reason behind this was to go that extra mile in providing customer service and simply great value for money.
When not working he enjoys walking his dog Oliver, playing golf, gardening and enjoying the sun whenever it shines.