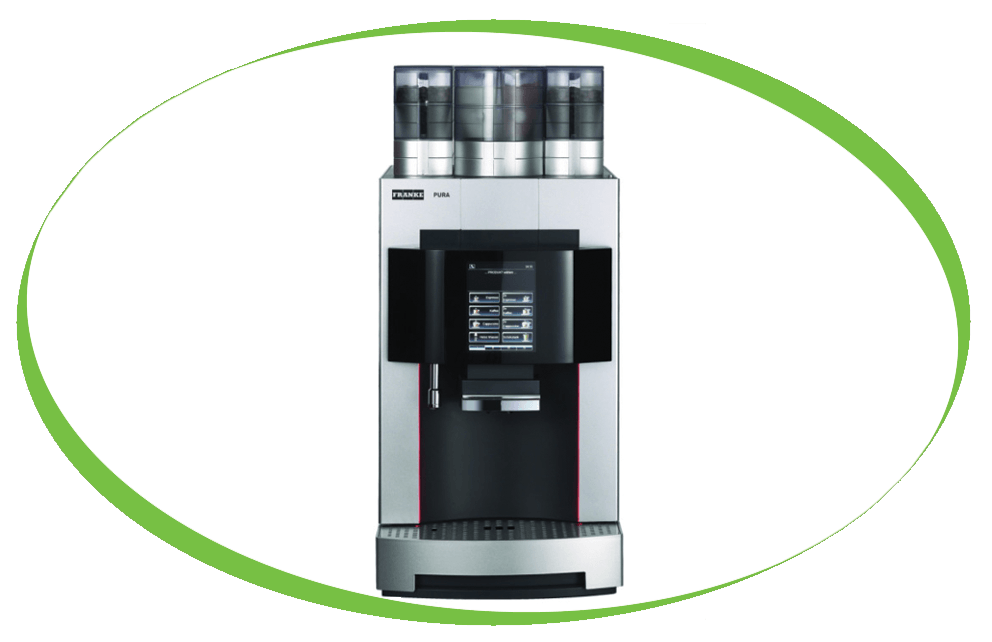 Simply great coffee at your local farm shop!
We have recently installed a Fully Refurbished Franke Pura with Fridge to Hill Top Farm Shop in Melton Mowbray. The Franke Pura is the perfect choice as the professional's all-in-one solution. Ideal for catering, take-away and office environments, the Franke Pura can deliver up to 150 to 200 cups a day. It's just the thing for customers seeking to offer more than standard black and white coffee beverages and want to vend the speciality drinks such as Cappuccino, Caffe Latte, Flat White and Hot Chocolate. The sleek, contemporary stainless-steel finish and high-resolution touch panel colour display will enhance any environment.
All our Refurbished coffee machines come with a 6 months warranty, (unless otherwise stated) any machine that has been refurbished will have been through our workshop. The machines are stripped down to the basics and any parts required will be replaced and any exterior work will be restored to the highest level.
As this Machine is plumbed into the water mains, we recommended to Hill Top Farm Shop that, to ensure the machine continues to perform at the highest level, it should be fitted with a Brita Purity C Filter. The Brita filters will help to prevent unwanted taste and odours within the water and keep scale related problems to a minimum. We can monitor your Brita Filters and change it when required, giving you a 'scale related guarantee' and peace of mind.
We stock a fantastic variety of bean to cup coffee machines that are ideal for making the perfect barista style coffee. Our range includes large dual canister machines that can be used for both coffee beans and instant ingredients as well as smaller machines that are ideal for light commercial outfits who simply want to make great tasting coffee. Our great range of bean to cup coffee machines are suitable for both use in the home and in commercial applications and with leasing and rental options available, you are sure to find the perfect machine for your needs.
If you would like any information on our Machines, Supplies or Servicing, please do not hesitate to click here and contact us or give the office a call on 01223 833661