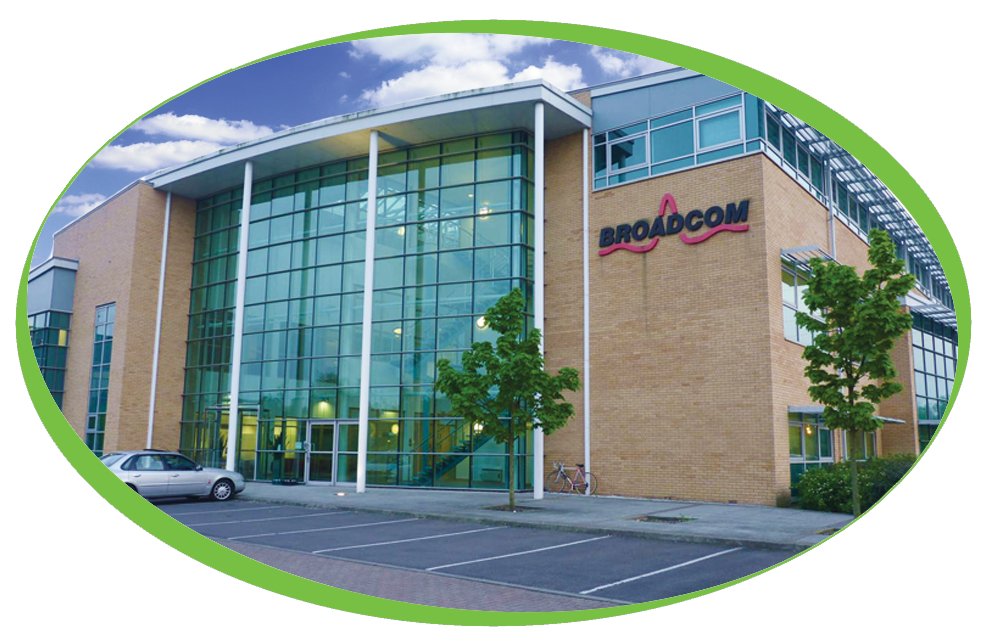 Broadcom is a global leader in wired and wireless broadband communications semiconductors. Products enable the convergence of high-speed data, high-definition video, voice and audio at home, in the office and on the go. Broadcom provides manufacturers of computing and networking equipment, digital entertainment and broadband access products, and mobile devices with the industry's broadest portfolio of state-of-the-art system-on-a-chip and software solutions.
In 2011 Broadcom purchased a Jura X7 for their employees to enjoy a refreshing beverage when the work day feels a little long. Soon after, a Vitro B2c Espresso coffee machine became the fan favourite when they discovered the cutting-edge design and flexible drink programming. when the demand grew and Broadcom needed another machine they decided to go for one of our Jura Gigi X9 coffee machines.
Over the years Broadcom have taken several ingredients from us to help suit the needs of their staff including , Caffe Velluto Gourmet Beans, 100% Skimmed Milk, Simply Dutch Chocolate, Caffe Decaf Beans and many more!
If you would like any information on the Jura Gigi X9 or anything else please do not hesitate to click here and contact us or give the office a call on 01223 833661