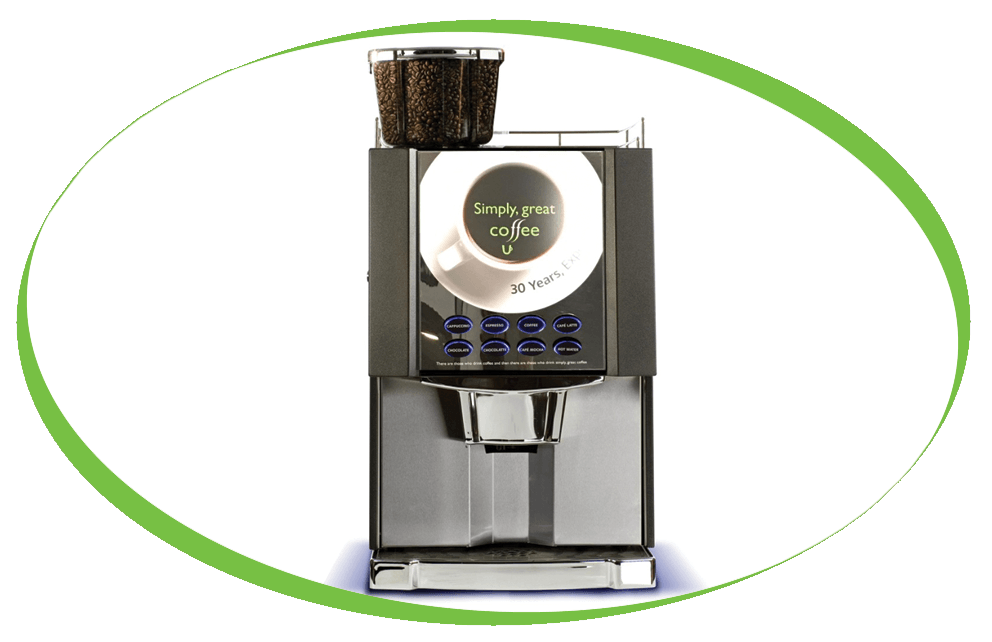 Coffee Solutions – finding the perfect solution for you!
After looking through the wide range of machines we supply and speaking with our Sales Team, Dalton Supermarket – based in Rotherham, decided that the best option to meet their requirements would be a Refurbished Neva Bean to Cup! The Neva B2C is specifically designed for hotel, restaurant, catering and office applications, offering the robust performance required for consistent operation in any demanding environment. If you're looking for a machine that can be used at exhibitions or temporary applications, the Neva B2C is perfect as it can be operated on a flow-jet pump system however mains plumbing is standard.
Dalton Supermarket have also chosen to use our Caffe Espresso Gourmet Beans, Cappuccino Milk and Simply Dutch Hot Chocolate to fill their coffee machine – a recipe for perfection! All our ingredients are compatible with the machines we supply, and our trained engineers will have set the machines up according to the desired products ensuring Simply, great coffee every time. We also provide all the cleaning products and advise or train our customers how and when to use them.
If you have your machine set up with mains plumbing as Dalton Supermarket have, it is important to fit a Brita Filter to your machine to help prevent unwanted taste and odours within the water and keep scale related problems to a minimum. We can monitor your Brita Filters and change it when required, giving you a 'scale related guarantee' and peace of mind.
If you're looking for a table top coffee machine, be sure to get in touch as our refurbished table top machines are an affordable solution to customers' that require 'Coffee Shop' quality – on a budget.
If you would like any information on our Machines, Supplies or Servicing, please do not hesitate to click here and contact us or give the office a call on 01223 833661