Which is The Best Coffee Machine for Office Use?
Investing in a coffee machine could be a great idea for your office. Many people use coffee to wake up in the morning. But in actual fact, in moderation, coffee throughout the day can improve focus too. But why invest in a coffee machine? A coffee machine is by far the quickest way to make a brew, meaning your workforce will spend less time waiting around. Also, a machine can offer a large selection of drinks to suit every taste. Finally, machines can offer fresh brews, which will make staff much happier than instant coffee. It's clear that a machine could bring a lot to your business, but what is the best coffee machine for office use?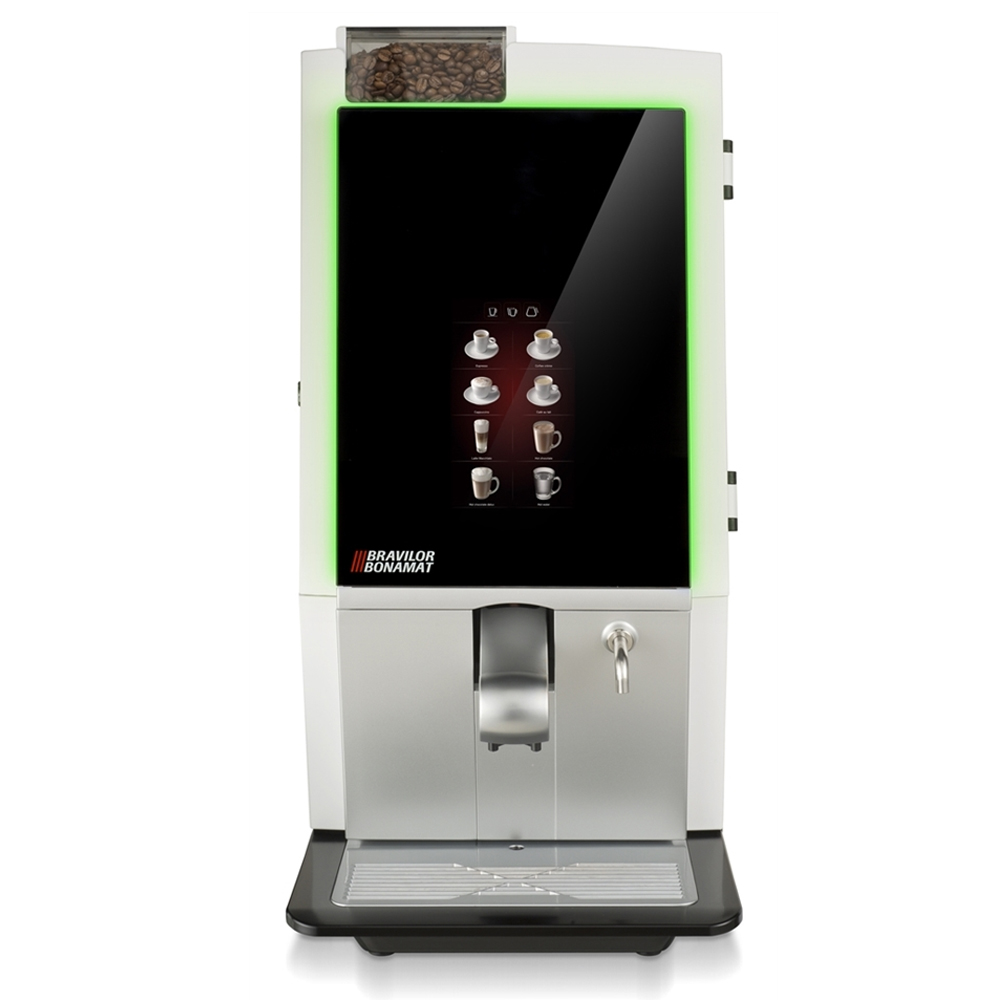 The Benefits of Bean to Cup Machines
At Simply Great Coffee, we know what makes a good brew. That's why we think the best coffee machine for office use is a bean to cup machine. Bean to cup machines have a built-in grinder that grinds beans moments before brewing. This means the freshest coffee you can get, whenever you need it.
Different bean to cup coffee machines have different features, and can offer different kinds of beverages. Some machines can brew multiple cups at once to speed things up and prevent a queue. As well as this, you can find machines capable of offering the user a choice of bean. Bean to cup machines offer fresh coffee to suit every taste.
Some models, like the Bravilor Bonamat range offer a full suite of coffee options. From espressos, to lattes and cappuccinos, all kinds of coffees are available with a single touch. This machine even has space for coffee toppings. Other machines, like those in Franke's AX00 range offer a variety of milk settings, including hot and cold milk, and milk foam. This allows the machine to offer specialty drinks like latte macchiato.
With a high-quality bean to cup machine, you'll find that automated coffee doesn't have to lack the taste and aromas of a barista's brew. Quality coffee at the push of a button is bound to make staff happier.
Bring Simply Great Coffee into Your Office
Simply Great Coffee help all kinds of businesses find the perfect coffee machine. With our help, you could find the best coffee machine for office use in no time. Be sure to browse our full range of products. We offer all kinds of coffee and refreshment solutions, to power your workforce throughout the day.
If you're looking to reduce spending, you can still find a quality coffee machine to meet your budget. We offer a variety of refurbished machines, so you can benefit from quality coffee whilst keeping overheads down.
To find out more about our bean to cup machines and other coffee solutions, get in touch with us today.