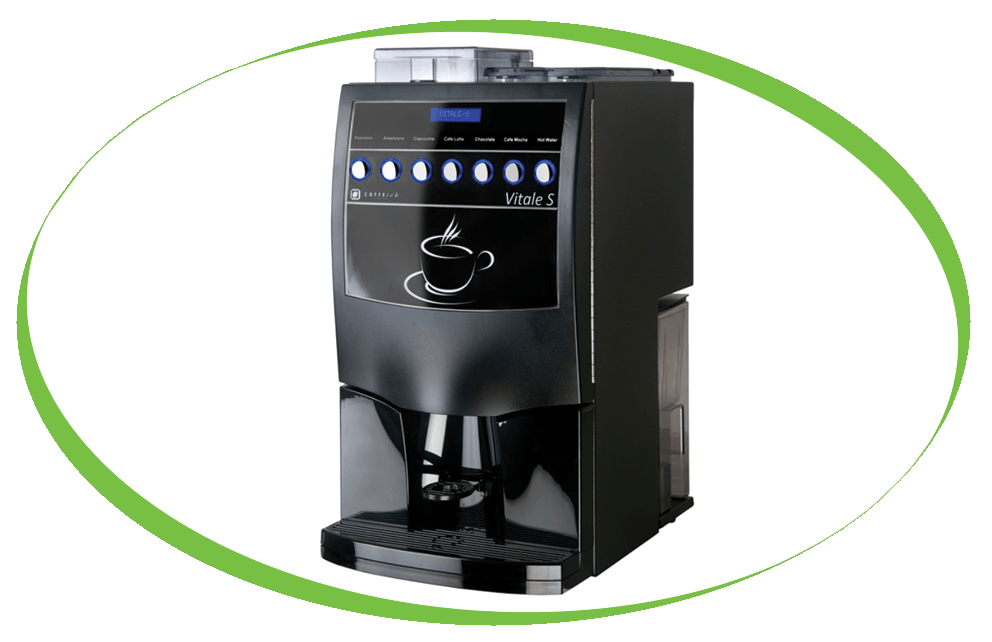 Another great machine order for Simply, great coffee
N.A & Sons based in Harrow have recently purchased a fully refurbished Vitale B2c, tanked fed and set up for our ingredients.
The Vitale B2c available as Mains Water Fed or Tanked, this machine is designed with a small footprint in mind, but with big aspirations providing quality drinks made with freshly ground beans every time. It would be classified as an 'entry level' machine if you are looking to provide Espresso – Americano – Cappuccino – Caffe Latte – Chocolate – Mocha – Hot Water, one size drinks. Great for small hotels, restaurants, car showrooms, offices or with the Tank Fed option, mobile or exhibitions where plumbing is not available.
N.A & Sons are using Caffe Espresso Gourmet Beans – 100% Skimmed Milk – Simply Dutch Chocolate. We recommend to all our customers to use our cleaning and descaling products to ensure that the coffee machine continues to perform at the highest level. Our Vitale Bean to Cup machines require Cleaning Tablets & Descaling Tablets. If you are unsure of which products are right for your machine, contact the team at Simply, great coffee today!
All our Refurbished coffee machines come with a 6 months warranty, (unless otherwise stated) any machine that has been refurbished will have been through our workshop. The machines are stripped down to the basics and any parts required will be replaced and any exterior work will be restored to the highest level.
If you would like any information on our Machines, Supplies or Servicing, please do not hesitate to click here and contact us or give the office a call on 01223 833661